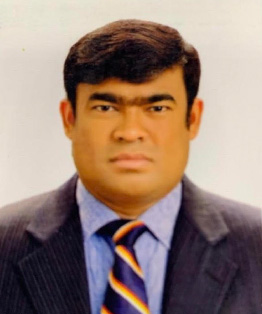 Md. Moinul Islam Khokan studied his master degree from Dhaka College. He is founder of Khokan Construction & Engineering Ltd. He has been with the company for long 14 years.
Md. Moinul Islam Khokan is well known to many government organizations like National Housing Authority, RHD, Bridge Authority, RAJUK, Dhaka South City Corporation, MES (Bangladesh Army), North West Power Plant Authority, Power Grid Company by his quality of work. He always provides high quality of work to fulfill client's expectation. Besides that, He always completes his work on time.
He has extensive working experience in tender, finance and implementation of infrastructure projects. He is very hardworking, honest and dedicated to his work.